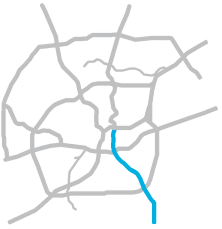 Below is a schematic of I-37 from I-35 US 181 showing the lane layout, relative location of entrance and exit ramps, cross streets, access roads, and other important features. For a legend and important information about this schematic, click here.

The schematic is large, so it may take a few seconds to load.

Click here to return to the I-37 main page.